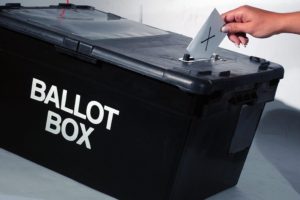 by Engidu Woldie
ESAT News (November 14, 2018)
A United Nations technical team is in Ethiopia discussing election laws and technicalities with leaders of political parties and community representatives, according to ESAT sources.
The United Nations Development Program (UNDP) has been funding Ethiopia's past elections against international uproar that the elections were rigged by the TPLF regime.
In the 2015 elections, the TPLF regime became something of an international laughing stock when it declared that it had won 100% of votes and controlled all seats in the Parliament. The UNDP has also come under criticism for continuing to fund mock elections in Ethiopia.
UNDP's Associate Administrator, Tegegnework Gettu, had played a key role in facilitating the Program's support to the regime's sham elections, according to sources close to UNDP.
It was not clear if ongoing discussion among stakeholders would result in pushing the dates of the elections slated to be held in May 2020.
A reformist Prime Minister who took political power in April has introduced sweeping reforms and has began crackdown on corruption and excessive abuse of power. He promised a level playing field for all competing parties and hold a free and fair election.