ESAT News (June 15, 2017)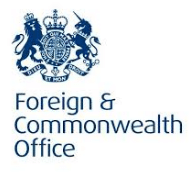 The U.K. Foreign and Commonwealth Office (FCO) updates its advice to citizens against travel in certain parts of Ethiopia.
The office advise citizens against travelling to within 10 km of the border with Eritrea, areas off the principal roads/towns within 10 km of the borders with Sudan and Kenya.
It also advises citizens against travelling to areas in North Gondar, Jijiga town in the Somali region and three districts in Gambella that border with the Sudan.
"There is a threat of kidnapping in Ethiopia's Somali region, particularly in the eastern areas to which the FCO advise against all travel. The Ethiopia-Eritrea border remains closed. Several security incidents have taken place along the border. The risk of cross-border tensions remains. There is a threat of kidnapping along the border," the office said.
The U.K., U.S. and other countries advise their citizens against travel to Ethiopia after deadly protests against the regime in 2015 and 2016 left hundreds dead and tens of thousands detained. A government sponsored commission and international rights watchdogs concluded that at least 700 peaceful protesters died from gunshot wound as regime security forces indiscriminately shoot at protesters.
Around 20,000 British nationals visit Ethiopia every year, according to the FCO.