ESAT News (May 10, 2017)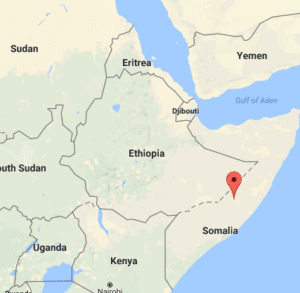 A high level U.S. military delegation was in Ethiopia in the first two weeks of April to assess the military cooperation between the two countries and define new policies and strategies, a reliable source told ESAT.
The source, who wish to remain anonymous due to the sensitivity of the matter, said the team has visited Addis Ababa and Mekele, the capital of Tigray region.
The Ethiopian regime has been a major U.S. ally in the war with Al Shabaab in Somalia but has so far failed to effectively root out the militant group which has become frustrating to the U.S., according to the source, who said it has become clear to the new U.S. administration that a new strategy is long overdue.
The new development, the source said, will undoubtedly diminishes the role of the Ethiopian regime in the region as a peacekeeper.
"The Ethiopian regime has failed to stop Al Shabaab; in fact,  things were getting worse in Somalia. Internally, it has faced with political opposition and uprising by the people. Instead of stopping violence in the region, the regime has created a breeding ground for violence in the region, and this has forced the U.S. to reconsider its military cooperation with the regime," the source said.
Ethiopian troops first set their boots on Somalia soil in December 2006. In recent years, several of its troops has quit key positions and returned to Ethiopia. The regime cites lack of financial support by allies as reasons for withdrawal.