ESAT News (May 11, 2017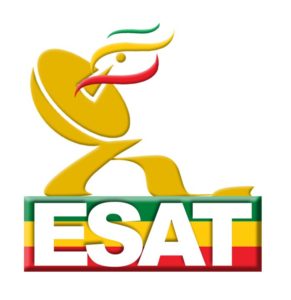 The Ethiopian regime, a leading muzzler of the press, has once again disrupted the transmission of Ethiopian Satellite Television and Radio (ESAT), the management said in a statement on Thursday.
The regime has jammed and coerced satellite service providers to drop ESAT for over twenty five times in the last seven years existence of ESAT, which undisputably became the leading source of news and information to Ethiopians at home and abroad.
The management and the technical staff of ESAT are working round the clock to bring ESAT back on air, according to the statement.
In the meantime, the management said, ESAT's contents are available on NileSat in audio, youtube, and Facebook smartphone apps.
The Ethiopian regime spends tens of millions of dollars in its effort to jam and interfere with independent media broadcasts to Ethiopia, besides being a leading jailer of journalists.
"ESAT's commitment to freedom of expression is unwavering. Despite the regime's futile efforts to silence ESAT, we are doing our level best to resume our broadcasts on new frequencies sooner rather than later," the statement said.