ESAT News (May 16, 2017)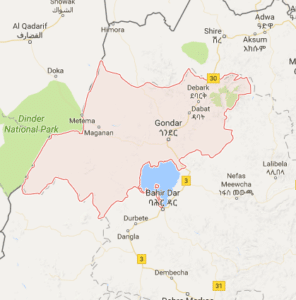 Two fuel trucks heading to Gondar from Sudan came under attack on Tuesday in Chilga, north Gondar. The two trucks were completely burnt and the drivers injured, according to ESAT's sources.
Patriotic Ginbot 7 forces took responsibility for the attack.
The source said one of the drivers has been admitted to the Gondar Hospital.
The source also said the trucks might have been targeted because they were providing fuel to regime forces.
The attackers have returned to their base, according to the source.
There have been several reports of attacks against regime targets in recent months by PG7 forces.