ESAT News (May 26, 2017)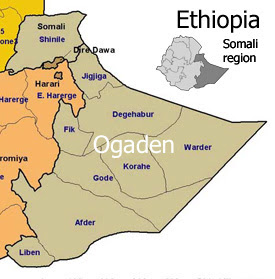 An engineer with the Ethiopian Air Force killed at least ten soldiers at an army meeting in Gode town of the Somali region of Ethiopia, according to ESAT'S sources.
The Air Force officer is said to have been relocated to Gode and serve as a regular soldier as a demotion and punishment for being a supporter of the anti- government protests in the Oromo and Amhara regions a year ago.
The sources also said the alleged killer was protesting his demotion to higher ups and that the killing might have been a retaliation.
He was said to have shot and killed himself after the tragic incident, while other sources say he was shot and killed by an officer.
The deceased were all buried in Gode town, the sources said.
There has been a growing anger and resentment by the rank and file in the Ethiopian army against a military that favors one ethnic group. The Ethiopian army and security is fully controlled by the Tigray ethnic oligarchy, a cause of discontent and defections in the army.