ESAT News (April 20, 2017)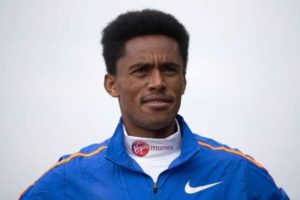 Exiled Ethiopian runner Feyisa Lilesa has vowed to protest against the government at Sunday's London Marathon, saying "blood is flowing" in his home country, the BBC reported on Thursday.
Feyisa caught the world's attention when he made a protest gesture in solidarity with the Oromo people while crossing the line in the marathon race at the Rio 2016 Olympics.
In an interview with the BBC's Sport Today, the silver medalist said he did not regret making the gesture.
"How can I regret [it]? I come from the people. My people are dying, still. The blood is flowing."
He added that would not return to Ethiopia while the current government was in power as he would be "automatically" killed, jailed or barred from leaving the country.
Feyisa refused to go back to Ethiopia after the Olympics, despite the government saying he would be welcomed as a hero.
He is currently living in the US with his wife and children on a temporary visa.
The state-backed Ethiopia Human Rights Commission  said earlier this week that 669 people were killed in protests since November 2015.
The government has blamed the violence on "terrorists".
A state of emergency has been in force since last October to curb the unrest.